---
READ SharePoint - First Look for Power Users by Asif Rehmani READ SharePoint - First Look for Power Users Epub READ. Inside the SQL Server Query Optimizer (Pdf). Free Advice (And SharePoint First Look for Power Users by Asif Rehmani. Sharepoint. by CustomGuide, Inc. Brownlow Avenue; St. Louis Park, MN This material is Search in SharePoint . 19 Welcome to the first chapter of Microsoft. SharePoint basic customization that a power user may .
| | |
| --- | --- |
| Author: | ELODIA GARAVENTA |
| Language: | English, Spanish, French |
| Country: | Lithuania |
| Genre: | Business & Career |
| Pages: | 357 |
| Published (Last): | 31.12.2015 |
| ISBN: | 810-1-19525-978-7 |
| Distribution: | Free* [*Registration Required] |
| Uploaded by: | ANGELIC |
---
74878 downloads
107397 Views
31.70MB PDF Size
Report
---
Power View reports and Excel PowerPivot in SharePoint. SharePoint administrators, business users, and BI developers, as well as other table Document Format (PDF) file or to incorporate information into a Microsoft Word document. . board capabilities in SharePoint Server might be the first step that. SharePoint user permissions. SharePoint web storefront based on Microsoft Dynamics AX. .. Creating and using Power View reports with multiple views. . The first part of Chapter 1 contains introductory information that will primarily be of inter- . With the ebook edition of this book, you can do the following: ▫ Search . Sharepoint First Look Power Users infopath with sharepoint® how-to - pearsoncmg - east 96th street, indianapolis, indiana.
The book will take you step by step through working with Lync Online showing you items in detail, including screen shots. Using this book will help you operate and better understand the capabilities of Lync and the power that is can bring your business. This booked is aimed at users who have never used Lync Online Download the table of contents PDF. Any business that isn't embracing and being successful using Social Media runs the very high risk of being seen as inferior to those competitors who are. When clients need help with their Social Media strategy they are going to turn to their IT provider who, if unable to demonstrate knowledge, run the risk of allowing a competitor gaining access to their clients. It will also provide seven strategies that you can implement to ensure your Social Media implementation is successful. It's therefore a no-brainer for any IT business to embrace Social Media - and Robert brilliantly captures the practical steps an IT business needs to take to use Social Media effectively.
Click on Recycle Bin Find the content you would like to restore, click Check Box next to it Click on Restore Selection The content will now be restored to its original location Moreover, restored items retain not just the original locations, but also metadata if applicable and version history.
But it is 93 days. So from the moment of deletion, either you or your SharePoint Admin can restore documents, folders, items, lists and sites within 93 days no matter which recycle bin they are in. After 93 days, your content is permanently gone and cannot be restored. So if this was an important document, you better start praying. One Drive for Business sync and Recycle Bin. This is a great safety feature for those who accidentally wipe out whole folders with a click of a delete button.
Enter something special: Not a member yet? Create a free account Sign Up. Already have an account? Sign In. Share this on Related Posts. Leave a Reply Cancel reply You must be logged in to post a comment. Search Resources. By Archives Find Resources. Everybody remembers site collections? I hope so. There's going to be a pop quiz at the end. So when you create site collections, that's great. But what you're really missing is all the configuration that comes before you start creating these shells where people create content.
I'll show you the benchmark test if you don't believe me. The most common mistake is actually very basic. Not enough disk, or rather the speed of your hard disk or hard drives are not fast enough for the reads and writes that SQL Server needs to do for your SharePoint environment. So of course, you've got to make sure that you've got enough CPU power.
You've got enough RAM to get all of the requests. That really depends on what you're going to do with your SharePoint. But there's one very interesting thing.
Did you know that when you install SharePoint or when you connect a new drive, it formats the hard drive in what we call NTFS. Don't worry if you don't know what that is. What's important is that by default, the allocation sectors are 4K. Which, if you want it this size that it can write at the time-- and I won't go into many of the details. I know not everyone is interested with this.
This can only be done once you format your drive. So if your SharePoint is already running, tough luck. This has to be done while you set up your SQL Server. And what you can do is format your drive to allow larger allocation clusters. The next thing to do at your SQL Server is to change the initial size of your database. If you want to change-- here's what happens.
You create a new site collection or you create a new web application. This is where SharePoint stores things. It's a database server. And if, when you create that database, it only creates a database of megabytes, but you know your intranet is going to be at least gigs, well then put your initial size at at least 75 gigs or gigs.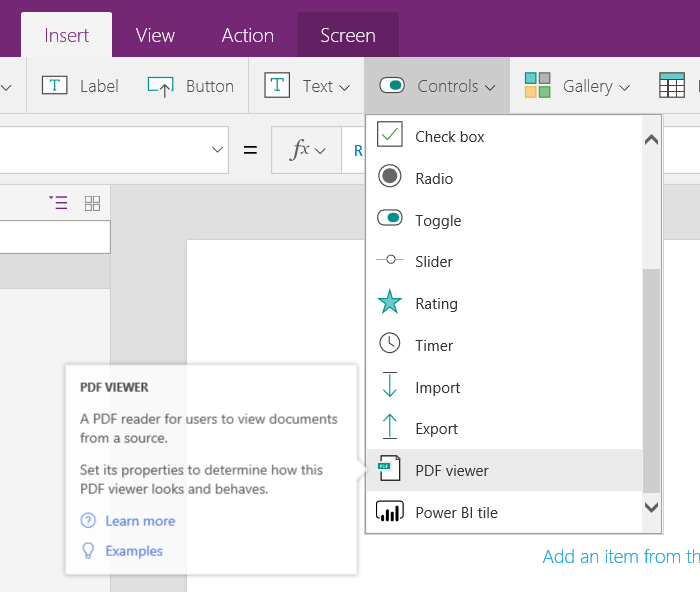 There's no use letting the database do an auto growth, which is another very bad out-of-the-box configuration, if you want. Because the auto growth settings of your database is by one megabyte. If you had a document in your document library, if you had a document in your document library, the document library is of 10 mo. And your database size is of one mo. If you add that document, the auto growth setting will tell, oh, there's a 10 megabyte document coming.
We're not going to take an extra 10 megabytes. We're going to take one, see if that's good enough. OK, let's take one. Is that good enough? OK, let's take one more.
So the auto growth, go ahead and set it up so that it grows by a lot more than one megabyte at a time. Which brings me to this other setting, Instant File Initialization. So you know that everybody has heard of this at some point in time, whether you were at the computer class at school. Computers store things in ones and zeroes, right?
So think of it this way. If the database where SharePoint stores things, every time it needs to grow, every time it needs to reserve space, what it does is it says, well, I'm going to need gigs. Instead of creating the space and taking it right away, what it does is it creates ones and zeros, so every ones and zeroes, it plus one and then it puts zero to make sure that it can accept both values.
And then it's sort of a checker, if you want. What Instant File Initialization says, oh, you want gig? All right, we took it. It's done. We're not going to check whether the ones and zeros work. Of course, this could lead to potential corruption. So far, I haven't experienced any. This is definitely great for development environment, when you need developers to test in the fastest environment possible.
So be careful with that one. And, of course, the last problem is, of course, the log files of your database that grows and grows and grows until the SQL Server has no more space. And all of the SharePoint shuts down or you can't add documents anymore in your document library.
What you need is to make sure you have maintenance plans so that you can take backups frequently, or that you truncate the log. There's definitely lots of information to look at when you're looking at that. Well, to be honest with you, search was never configured in that environment.
In fact, in almost every single SharePoint environment that I have seen, when I arrive, the SharePoint search was not configured. And what I mean by configuration of search, it's not clicking next, next, next, and plug it in.
It is whether or not you're going to activate things like continuous crawl, which is going to take a lot more power on your servers, but it's going to have a lot fresher index. However, if you activate this, I would definitely recommend not activating it for your entire SharePoint Farm. Please, don't activate continuous crawl everywhere. What you need to figure out, and this was the number one problem of every SharePoint implementation, content sources.
Picture it like this. If you're about to create sites for everyone-- we're creating sites, we're creating lists, we're creating documents, document libraries.
There's a site collection for HR, there's the site collection for sales, there's a site collection for our intranet, and so on and so on. You know how it's set up in SharePoint by default? They all go into what we call one content source.
Computer Information Agency - Publications
That means the SharePoint search says, this is all SharePoint, and I'm going to index all of that using one schedule, one priority, one way. The larger your SharePoint grows, the slower it's going to get and the worse it's going to get. What you need to do is identify your content source. How are you going to split these different environments so that search starts crawling these different environments separately, at different crawl schedules, and with different crawl types, whether it's going to be incremental crawls, or it's going to be a continuous crawl?
If I'm building Ferrari. So I'm going to build a content source for that specific environment, for that specific site collection, and I'm going to schedule the crawl using the continuous crawl every 15 minutes, which is the default value. There's tons of other things you've got to configure, like the search schema. The search schema is things like the managed properties.
Did you know, guys, that when you create library columns, all your library columns, all your list columns, did you know that the search did not pick those up by default? It depends how you create them, of course, but the search does not care about your columns. So if you set your document library, and you set up tons of columns, and then you use the search to figure out all the documents that have that value in that specific column, yes, tough luck.
It's not going to work. You need to create what we call a managed property in the search schema. These are things you've got to set up, so make sure the search is configured properly for the needs, the business needs. Remember at the beginning I said you need to have a vision?
You need to know what you're about to do with SharePoint and what you plan to do in the future? I'm losing my English here. Well, you need to make sure that of these search settings, the configuration, are properly done. Very important.
Timer jobs. Do you guys have even ever heard about this, except other than conversation. Timer jobs is the things that runs SharePoint on a schedule. For example, if you've created-- there's something in SharePoint called the content organizer. And what it is is when you drop a document in a document library, it automatically, based on rules, will move it to a new document library in a new site if you want.
But this runs on the schedule. There's a job for that, and it runs on a specific timer. It's this screen over here. Have you ever seen this screen? And unfortunately, in many cases, you've seen it, but you haven't actually configured anything in there. Well, did you know that, for example, the content types hub or the content organizer processing does it on your web applications, but only based on the daily schedule type?
And this is not the content organizer job I was talking about, but there's tons of things like this. There's about five pages of jobs that you can configure, that you can disable on a specific web application.
If you're not interested in trimming the log only once a month, then change the log trimming. One of my colleagues was telling me, you've got to be careful with the log trimming or with the document library log. But it depends what your timer job is scheduled at. If it trims it every day or every week, that's not bad. But make sure you check this out and you start configuring. This is part of the Central Administration.
Another reason why you don't build an intranet in this location. Oh, this is a good one. I know this is a classic, whatever you come from. Always test your backups. And I know some of you guys are at the edge of your seat waiting for my section on a more power user-- I know right now we've been doing a lot of technical stuff. But it's still fun. It's still fun. But even if you're not technical, you're not the server team, you're not in the SharePoint Server team, go and ask them and make sure that they validate this.
Test your backup. It's not because you did a SharePoint backup that you're going to be able to restore it properly. Because SharePoint is a lot more than just SharePoint. It's your workflows that are stored in your database. It's SQL Server. It's an IAS backup. Where's your custom code? Have you been keeping and backing up your custom code? What about the DNS that it depends on? Active Directory. The groups. You need to make sure that everything is backed up properly. But most importantly, make sure you test the restore.
Empowering power users with SharePoint Designer. It's a tool that's free. You put it on your desktop. It allows you to connect your SharePoint site or site collection.
25 Mistakes to Avoid in SharePoint or Office 365 (and How Fix Them)
And it allows you to do a lot of things. It allows you to build workflows. It allows you to design new list views.
And there's tons of other things. Create external content types. And for all of these cases, great. What you need to be careful is who you give SharePoint Designer to. Make sure they are well-trained, they understand the impact. But if you can, as much as possible, try not to use SharePoint Designer.
If you have developers, have them build the features and have them deploy these from testing or gentry integration and all that, because using SharePoint Designer can quickly and permanently completely destroy your environment. One of the Microsoft errors or in solutions for something that happens with SharePoint Designer is actually, word for word, "Delete your site and create it again.
It's not a bad thing. Just make sure that the people you give this to know what they're doing and know what a SharePoint site is. Know what list library. How to build a workflow, and so on. I don't want a workflow with a loop and all of this. Same thing for customization.
I work with about 60 developers here. Be careful, because they tend to want to customize everything. You need to make sure that you don't customize everything. There's a lot that can be done out-of-the-box and without code. I'm not saying you don't need to code. The best thing is to code to deploy these solutions, but try not to create a new custom web part to do something when it can be done using SharePoint.
Deploy and code things that are going to deploy out-of-the-box solution, so that whenever you activate the feature it sets up your SharePoint the proper way, it creates the right document set, it creates the right columns, creates a content type. And maybe adds an extra page. But try to stay away from the custom code that creates a web part that does something that you won't be able to migrate in the future.
Always think for Office Can you code-- because this is obviously where Microsoft is going. So are you able, is your solution going to work in Office Then you're on your good way. Check out the new app model as well. Definitely where Microsoft wants us to go in the future. What about planning? So now we're going to start going a little bit less technical and look at the tips about planning, and especially about using SharePoint.
Well, first of all, stop calling it SharePoint. I'm not kidding, guys. Every single implementation that I've done, I've always tried to call it something else. You don't know if it's going to fail miserably and then you're going to have to start something else. You don't want the failure to be associated to the name of the platform. Because it also upgrades through versions. There's people that had such bad experiences with SharePoint said we're never doing SharePoint Between me and you, it's not even the same platform.
I can't even compare to But because the word SharePoint has been branded to slow, horrible and cannot find anything, then they don't want to set it up again. Try to call it and name it something. Make a project out of it. Make it a thing. We've called it espace, we've called it gspace. Maybe we should have looked at our creativity team.
So stop calling it SharePoint and see what we can do here. Take the time to show up. So what I mean by that is have a communication plan. Right now we are currently migrating our ShareGate and GSoft, which is also where we work here. For consulting services, we have our intranet on premises, and we're going to Office The first things that we're doing is we're collecting feedbacks, we're asking what they liked, what didn't like from the previous internet.
We're looking at dates and milestones of what are the new features, why are we going there. The reasons for the change.
We're constantly putting dates and milestones, what's going to happen by this date, what's going to happen then. We try to organize launch events. So during the month we bring everybody, we have some food, some drinks, some pizza, and we kind of figure out what are we going to do next, how fun it's going to be, to give a little bit of enthusiasm. And also, you know what this really helps? It helps get you some super power users. People that will embrace your new platform and that will support it for you.
If you're IT, and you go and say well, we're going to SharePoint, and when you wake up tomorrow that's what's going to happen. No, it's not going to work, because everybody's going to hate it by default. What you need to do is you need to create all of these. And what you'll see is automatically see people automatically embrace and protect your investment. What I mean by that is in a team of five on floor 22 of your building, there's going to be one that's going to say oh, did you see that?
They're changing it again. They're going to be doing this. I'm sick and tired of IT and the changes. And you're going to have a power user that's going to have seen the reasons for the change, that's going to see how it's facilitate task, that's going to be well-- has been communicated with, assisted the organized launch event, and is going to fight for you. He's going to say no, you know what? We do this, this, this. This is definitely going to help us.
You don't want to be the sole line of defense. You want to have those power users. Of course, providing training is invaluable. You'll get increased employee satisfaction. They'll be able to do more tasks. They'll be motivated to use SharePoint.
SharePoint 2013 forms – 8 options to consider
Adoption will increase. I don't have to tell you training is important. What I do have to tell you, unfortunately, is to start-- stop, rather-- stop doing these pamphlets or a quick reference card.
They're cute, yeah. They may be useful a little bit. But what you need is real training, in-class training. Or what we've done recently, because we were doing an implementation for a very large organization with thousands of users.
I couldn't start doing in-class training for thousands of users. Plus they have jobs. They have things to do. So what we've done is we did self-service videos.
I did three to four minute videos on particular subjects, and they could go and check out the videos whenever they could or whenever they had a problem. You want to help them using the platform. It's completely new. Plus we're talking about metadata and not folders. You want documentation. Ideally, whenever you provide a site owner with a new site, part of the program, part of the governance plan should be to give them a small training tip. Here's your starter kit.
It helps you train, and it helps you start your document, your site, or whatever it is you need to do in a collaboration environment. Unfortunately, SharePoint's not always going to be the problem.
In many cases, the business process is what you need to look at. In many cases, there's this complex process with approvals. And they think that the technology, this web-based technology needs to do exactly the same thing. The business process needs to-- somebody needs to look at it again. It's been 10 years, things have changed, and now we're no longer in a file share.
And most importantly, a lot of these business process, were linked to a paper trail format in the sense where people would bring you a document, you'd have to sign and bring to another. Now, we've had a customer who wanted this done.
So we did it. We had about 20 workflows to approve. And a year later, he called us and he's like no, this is not working. Nobody's using it. Adoption is poor. So we removed the complex workflows, and we've got a simple approval workflow. There's a team of communications that approves it.
And it's fine. You need to step away from these complex wanna-be processes and keep it simple. And speaking of governance, to be honest, no one will read it if it's too big. Those big Word documents with 73 pages or the Microsoft one with pages won't work. What is a governance plan, first of all? It sounds fancy. What it is, and please keep it simple, as I mentioned, but what it is, whether it's a document, whether it's a wiki, as long as it works, as long as it set roles and responsibilities, as long as it sets policies on the site, how to use it, how to ask for a new site.
All of these things to set rules. If we're starting a new country, we're going to want to put a governance in place to make sure that we don't have total chaos. Set up some rules. How do we get a house? How do we get a job? What can be done? What can't be done?
If you want I've written quite a bit on the governance plan, you can check it out. There's tons of information. But it's important to keep it simple. And what I like about doing it as a wiki is that everyone can quickly access it and jump through the different parts of the governance and allow you to build it organically.
It doesn't have to be a one shot 75 pages document. You give it to your boss, never reads it, and you've just wasted a week. Keep it in little pieces, evaluate what you're going to do, but have a governance and a governance plan. Be careful, though. There's a lot of people that put a lot of hype and a lot of buzz around this word, and give it a lot more importance and a lot of scare value to it.
Yes, it's very important. Yes, you need to have it. It doesn't have to be this big scary thing, especially when you're looking at to users. You're building some team site. Yes, you'll need a governance plan. Don't go away for three weeks to build a PDF. When you have your governance plan, and obviously this is a shameless plug as well to our ShareGate governance which is free right now. But you'll need to enforce a governance plan.
And tool no tool, you need to be able to, whatever policies you've set, you need to make sure that your environment respects those policies, and that you fix them. If you said we are going to enable versioning everywhere, but we're going to keep it at 30 versions maximum, you need to make sure nobody has changed that.