---
Get news about Biography & Memoir books, authors, and more. Rusesabagina's story of survival amid manic slaughter is as awful as it is gripping. Extraordinary—horrific and tragic, but also inspiring, because Rusesabagina refuses to give up his belief in the basic decency of. many times in the years I have worked there, just as many of. you have seen it and not seen it many times in public settings. as well. I had not. Request PDF on ResearchGate | On Dec 1, , A. FAVAZZA and others published An Ordinary Man.
| | |
| --- | --- |
| Author: | TIESHA MUENCHOW |
| Language: | English, Spanish, Japanese |
| Country: | Iran |
| Genre: | Fiction & Literature |
| Pages: | 685 |
| Published (Last): | 02.05.2016 |
| ISBN: | 698-2-33023-294-8 |
| Distribution: | Free* [*Registration Required] |
| Uploaded by: | CHRISTEL |
---
73806 downloads
85396 Views
11.65MB PDF Size
Report
---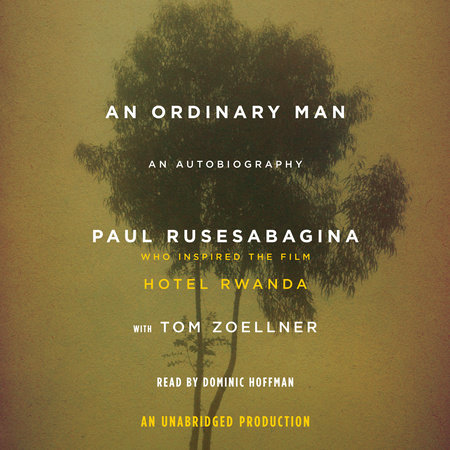 The life story of Paul Rusesabagina, the man whose heroism inspired the film Hotel Rwanda. As his country was torn apart by violence during the Rwandan. Read free book excerpt from An Ordinary Man by Paul Rusesabagina, page 1 of 4. An Ordinary Man: The Autobiography of Harold Cunningham - PDF Preview Rare is the man who dares write as he speaks, without pretension. Rare is the.
The life story of Paul Rusesabagina, the man whose heroism inspired the film Hotel Rwanda. As his country was torn apart by violence during the Rwandan genocide of , hotel manager Rusesabagina--the "Oskar Schindler of Africa"--refused to bow to the madness that surrounded him. Confronting killers with a combination of diplomacy, flattery, and deception, he offered shelter to more than 12, members of the Tutsi clan and Hutu moderates, while homicidal mobs raged outside. This book explores what the film could not: Rusesabagina tells his full story--the son of a rural farmer, the child of a mixed marriage, the career path which led him to become the first Rwandan manager of the Belgian-owned hotel--all of which contributed to his heroic actions in the face of horror. This text is only partially available through the link provided; some pages are not included. Please visit your local library or download the book through the "download This Book" link above to read the full text.
Most of the people hiding in my hotel were Tutsis, descendants of what had once been the ruling class of Rwanda. The people who wanted to kill them were mostly Hutus, who were traditionally farmers. This divide is mostly artificial, a leftover from history, but people take it very seriously, and the two groups have been living uneasily alongside each other for more than five hundred years.
You might say the divide also lives inside me. I am the son of a Hutu farmer and his Tutsi wife. My family cared not the least bit about this when I was growing up, but since bloodlines are passed through the father in Rwanda, I am technically a Hutu. I married a Tutsi woman, whom I love with a fierce passion, and we had a child of mixed descent together.
This type of blended family is typical in Rwanda, even with our long history of racial prejudice. But the difference between Hutu and Tutsi means everything in Rwanda. In the late spring and early summer of it meant the difference between life and death.
Between April 6, when the plane of President Juvenal Habyarimana was shot down with a missile, and July 4, when the Tutsi rebel army captured the capital of Kigali, approximately eight hundred thousand Rwandans were slaughtered. Praise Rusesabagina. Related Articles. Looking for More Great Reads? Download our Spring Fiction Sampler Now.
An Ordinary Man: The Autobiography of Harold Cunningham
Download Hi Res. LitFlash The eBooks you want at the lowest prices. Read it Forward Read it first. Pass it on! Stay in Touch Sign up. We are experiencing technical difficulties.
An Ordinary Man
Please try again later. My preexisting friendship with General Augustin Bizimungu in particular helped save the Mille Collines from being raided many times over. But alliances always shift, particularly in the chaos of war, and I knew my supply of liquor and favors would run dry in some crucial quarters.
Before the hundred days were over a squad of soldiers was dispatched to kill me. I survived only after a desperate half hour during which I called in even more favors. All these things helped me during the genocide. I will never forget walking out of my house the first day of the killings.
There were people in the streets who I had known for seven years, neighbors of mine who had come over to our place for our regular Sunday cookouts. These people were wearing military uniforms that had been handed out by the militia. They were holding machetes and were trying to get inside the houses of those they knew to be Tutsi, those who had Tutsi relatives, or those who refused to go along with the murders.
"An Ordinary Man : An Autobiography" by Paul Rusesabagina and Tom Zoellner
There was one man in particular whom I will call Peter, though that is not his real name. He was a truck driver, about thirty years old, with a young wife.
The best word I can use to describe him is an American word: cool. Peter was just a cool guy; so nice to children, very gentle, kind of a kidder, but never mean with his humor. I saw him that morning wearing a military uniform and holding a machete dripping in blood. Watching this happen in my own neighborhood was like looking up at a blue summer sky and seeing it suddenly turning to purple.
The entire world had gone mad around me. What had caused this to happen? Very simple: words. The parents of these people had been told over and over again that they were uglier and stupider than the Tutsis. They were told they would never be as physically attractive or as capable of running the affairs of the country.
It was a poisonous stream of rhetoric designed to reinforce the power of the elite. When the Hutus came to power they spoke evil words of their own, fanning the old resentments, exciting the hysterical dark places in the heart.
The words put out by radio station announcers were a major cause of the violence.
There were explicit exhortations for ordinary citizens to break into the homes of their neighbors and kill them where they stood. Clean your neighborhood. Do your duty. If a person was able to run away his position and direction of travel were broadcast and the crowd followed the chase over the radio like a sports event.
The avalanche of words celebrating racial supremacy and encouraging people to do their duty created an alternate reality in Rwanda for those three months.
It was an atmosphere where the insane was made to seem normal and disagreement with the mob was fatal. Rwanda was a failure on so many levels. It started as a failure of the European colonists who exploited trivial differences for the sake of a divide-and-rule strategy.
It was the failure of Africa to get beyond its ethnic divisions and form true coalition governments. It was a failure of Western democracies to step in and avert the catastrophe when abundant evidence was available. It was a failure of the United States for not calling a genocide by its right name.
It was the failure of the United Nations to live up to its commitments as a peacemaking body. All of these come down to a failure of words. But they can also be powerful tools of life. They may be the only ones.
Today I am convinced that the only thing that saved those 1, people in my hotel was words. Not the liquor, not money, not the UN.
Just ordinary words directed against the darkness. They are so important. I was slippery and evasive when I needed to be. I acted friendly toward despicable people. I put cartons of champagne into their car trunks. I flattered them shamelessly. I said whatever I thought it would take to keep the people in my hotel from being killed. I had no cause to advance, no ideology to promote beyond that one simple goal. Those words were my connection to a saner world, to life as it ought to be lived.
I am not a politician or a poet. I built my career on words that are plain and ordinary and concerned with everyday details. I am nothing more or less than a hotel manager, trained to negotiate contracts and charged to give shelter to those who need it. My job did not change in the genocide, even though I was thrust into a sea of fire. I only spoke the words that seemed normal and sane to me. I did what I believed to be the ordinary things that an ordinary man would do.
I said no to outrageous actions the way I thought that anybody would, and it still mystifies me that so many others could say yes. My father was a farmer, my mother his helper. Our house was made of mud and sticks. We were about a mile away from the nearest village. The first world I can remember was green and bright, full of cooking fires and sisters murmuring and drying sorghum and corn leaves in the wind and the warm arms of my mother.
Our house had three rooms.
There were small windows with pieces of hinged wood to keep out the sun and rain. The house was built on an incline of terraced farms, but the small yard outside was flat. My mother kept it swept clean of seedpods and leaves with a homemade broom made out of bundled twigs. When I grew old enough she would let me help her. I still remember the happiness I felt on the day when she trusted me to do it by myself. From the courtyard you could look south across the winding Ruvayaga Valley to the opposite hill.
It seemed an awesome distance, like looking into another country. The hill was laced, as ours was, with houses made out of mud and stucco and baked red tiles, dots of cattle grazing, the groves of avocado plants, and the paddlewide leaves of the banana trees that practically sparkled in the sun.
On a perfect day you could lie in the grass near our home and see people at work in the fields on the next hill. They looked like ants. And far, far in the distance you could make out the clustered roofs of the village called Gitwe, where my parents told me I would one day learn how to read and write, which neither of them could do.
Director Brad Silberling on How to Ace Production Design and Character Accents
Bird, inyoni. Mud, urwoondo. Stones, amadownloade. Milk, amata. To enter our house through the front door you had to step up on a stoop made of gray rocks. I used to climb in on my hands and knees. To the side of the door was a flat stone used for sharpening machetes.
There was a shallow depression in the middle where rainwater would collect. After a storm I would splash my hands around in the cool water, putting it on my face and letting it dribble down my cheeks. It was the best part of the rain. When those storms came in September the lightning and thunder scared me.
My three younger brothers and I would sometimes huddle together during the worst ones. And then we would laugh at each other for our cowardice. Thunder, inkuba. I got a lot of attention from my mother as a result, and trailed her around the house hoping she would reward me with a chore.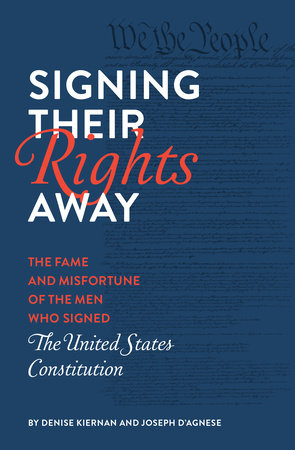 The firmament of our relationship was work; we expressed love to one another in the thousands of little daily actions that kept a rural African family together. She showed me how to take care of the baby goats and cows, and how to grind cassava into flour. Even when I came back to visit my parents when I was grown it would be only minutes before I would find myself holding an empty jerrican and going to fetch well water for my mother.
There was a narrow path from the main road that twisted up the side of the ridge and passed through groves of banana trees. I had learned how to walk on this path. It was our connection with a small village called Nkomero, which occupies the top of one of the hundreds of thousands of hills in Rwanda. There are at least half a million hills, maybe more.
If geography creates culture, then the Rwandan mind is shaped like solid green waves. We are the children of the hills, the grassy slopes, the valley roads, the spider patterns of rivers, and the millions of rivulets and crevasses and buckles of earth that ripple across this part of Central Africa like the lines on the tired face of an elder.
If you ironed Rwanda flat, goes the joke, it would be ten times as big. We had to learn the hard way how to arrange our plots of corn and cabbage into flat terraces on the sloping ground so as not to turn a farm into an avalanche. Every inch of arable land is used this way. The daily walk up to a family grove can be an exercise in calf-straining misery going up, and in thigh-wracking caution going down. I think our legs must be the most muscular on the African continent. Our family had rows of sorghum and bananas planted on the slopes of two hills, which made us solidly middle class by the standards of rural Africa in the s.